Australia's premier science, technology and innovation event
D61+ LIVE examines cutting-edge data science and technology that is shaping our industries, experiences and society.

This year we explore through our theme INTELLIGENCE AMPLIFIED the rise of artificial intelligence and how collaboration and collective intelligence across the innovation ecosystem enables large-scale impact.
Hosted by CSIRO's Data61, the data and digital specialist arm of Australia's national science agency, D61+ LIVE, is a free two-day forum and exhibition designed to educate, inspire and accelerate our data-driven future.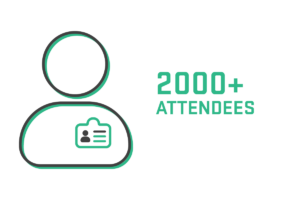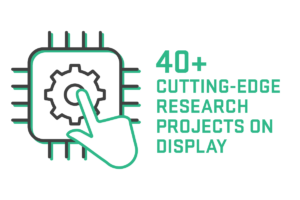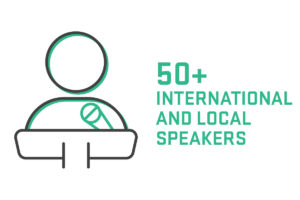 Amplify your intelligence
You'll learn the latest in robotics and artificial intelligence to cybersecurity and global digital competitiveness from international and local experts, while our booths give you the opportunity to discover new-to-world tech and meet the data scientists, engineers and innovators behind it.
"The true value of digital innovation is not just about doing something more efficiently, it's about doing something we never imagined we could do before."
Data61 Live is so exciting because it's bringing everyone together in CSIRO, the research community and industry in a way which you don't see anywhere else. It's very informal, it's got a whole lot of new stuff there every year it's really really different, but the thing that's most important is it shows where data, where things that are digital, all come together and really are pervasive into every aspect of life.
[Adrian Turner] So we're in what the world is calling the Fourth Industrial Revolution which is the intersection of the digital world and the physical world.
[Attendee] Your brain ends up exploding with the possibilities.
[Attendee] It's been really exciting there's a lot of great innovation happening within the organisation and it's really great to see it all in one place.
[Attendee] My favorite is the robots down the back.
[Ronald Arkin] Robots are starting to appear everywhere in every day's life, from the military battlefields, to the home to the driverless cars. One of the things that we've been working in is the designing of specific ethical frameworks to try and make robots comply to what people would like to do.
[Samantha Wong] I think you should walk away with at least two to three connections that you can use to foster your progress over the next 12 months
[Adrian Turner] What you're seeing here is the outcomes of deep collaboration between Data61, other parts of CSIRO, our 30 university partners, government, and industry. When we lift the scale of our ambition and we focus on multidisciplinary projects commercialising our research, developing new data-driven industry, and then taking that to the world.
[Cathy Foley] Without science we don't have a future

Why Attend?
Hear from global and local technologists and industry commentators on tech trends that are reinventing and creating new industries to how cutting-edge data science and technology is being applied to maintain a competitive advantage.
Experience CSIRO Data61's deep tech capabilities, engage in thought-provoking discussion about Australia's future and our place in the world, and discuss the solutions and actions organisations need to adopt to remain competitive during the Fourth Industrial Revolution.
Discover the latest cutting edge data science and technology and how it is being applied to maintain a competitive advantage.
D61+ LIVE is also an excellent opportunity to develop new relationships and foster potential partnerships, with some of the most inventive, creative and switched-on minds and organisations in the innovation ecosystem in attendance.