Adrian Beer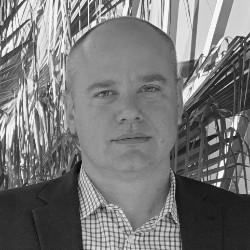 Adrian's Sessions:
Harnessing Industry 4.0 for Global Competitiveness
Chief Executive Officer |  METS Ignited Industry Growth Centre
Adrian is the Chief Executive Officer for METS Ignited Industry Growth Centre.  As a global industry leader, he brings extensive experience in the application of technology to the mining sector. With a technical background in electrical drive systems for mineral processing, Adrian's career spans project delivery, product technology strategy, small-scale technology start-ups and mining operations.  Most recently, Adrian has held global executive strategy roles within two of the world's largest industrial technology organisations, including leading the Digital software workstream for ABB's global Power Up transformation.  As METS Ignited moves into the execution phase of its growth initiatives, Adrian is focused on the transformative impact that digital technology is having on the mining sector, further extending the reach of Australia's leading Mining Equipment, Technology and Services (METS).