Dr Alexandra Bratanova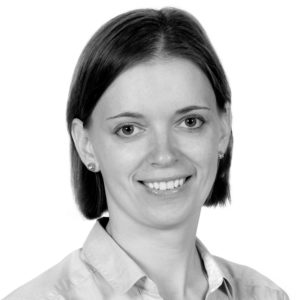 Alexandra's Sessions:
Research amplified: Blockchain
Research Scientist | CSIRO's Data61
Dr Alexandra Bratanova is a Research Scientist within CSIRO's Data 61 Insight team. Alexandra holds a PhD in economics from the University of Queensland (2015) and tertiary qualifications in finance and economics from the Moscow City Government University of Management (2013). Since joining CSIRO Alexandra has been working on the strategic foresight projects investigating future trends and scenarios for Australian labour market, future skills requirements for the construction industry, vocational education, transport, energy and water sectors. She recently led the Blockchain 2030 project for the Australian Computer Society looking at the future trends and scenarios of blockchain adoption by Australian industries. In 2019 Alexandra co-led a study exploring blockchain potential in public sector for Victorian Government. Prior to joining CSIRO Alexandra worked as a researcher at the University of Queensland School of Economics (2011-2015) and a team leader at Moscow Audit Office (2008-2010). She led the teams investigating efficiency of public programs in fields of urban infrastructure and utilities, major overhaul and small business.