Anastasia Volkova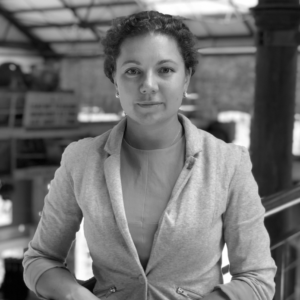 Anastasia's Sessions:
Space: The new frontier
Founder & CEO | FluroSat
Anastasia is an aeronautical engineer with a PhD in autonomous drone navigation. She has experience ranging from projects with the NASA robots onboard International Space Station to managing 370 person team for UEFA. Anastasia is a 2017 Amelia Earhart Fellow recognised for her commitment to advancing the application of aerospace engineering. Her passion for the real-world application has found expression in an agtech startup, FluroSat, which is closing the gap between the application of remote sensing technology in precision agriculture and the insights available in the field. FluroSat in less than two years has conducted four commercial monitoring seasons and is actively expanding across Australia and into the US commodity crop market. In 2018 recently Anastasia was named Women Creating Change by NSW/ACT (Australian Capital Territory and NSW) Young Achiever Award, which her colleagues promptly nicknamed "Chief Disrupter". In July 2019 Anastasia led FluroSat to raise an investment round from well-recognised investors including Microsoft, with the company becoming Microsofts first-ever AgTech investment globally.