Angie Abdilla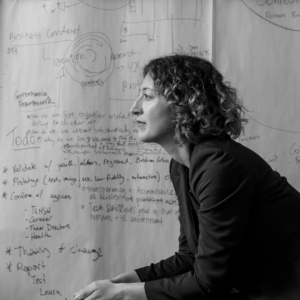 Angie's Sessions:
Technoethics — Shaping our future through ethical tech design
Chief Executive Officer | Old Ways, New
Angie Abdilla is a Palawa, (Trawlwoolway) woman. Angie works across culture, research, strategy, and technology, using Indigenous cultural knowledge to inform service design, deep technology and placemaking for both the public and private sectors. Her published research on Indigenous Knowledge Systems, Robotics, and Artificial Intelligence was presented at the United Nations Permanent Forum on Indigenous Issues. Angie and Old Ways, New have published the co-edited book Decolonising the Digital: Technology as Cultural Practice and co-founded the pioneering international Indigenous Protocols and Artificial Intelligence symposium. Angie previously lectured and led studio's on Human/Technology inter-Relations and Futuring methodologies at the University of Technology Sydney and continues to publicly present on the topic. Angie is a Fellow of The Ethics Centre and holds a Bachelor of Arts in Communication from the University of Technology Sydney.