Barry McGookin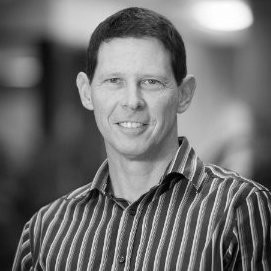 Barry's Sessions:
Harnessing Industry 4.0 for Global Competitiveness
General Manager Innovation | Food Innovation Australia
Barry is an innovation manager with 30 years in the food manufacturing industry and has held senior technical, innovation and commercial leadership roles in companies with key food manufacturing companies in Australia.
An inventor by nature, Barry has created new products and processes for domestic, food service and export markets, while leading innovation culture development within companies. While a member of a range of national advisory teams, Barry is now leading initiatives to strengthen the Australian innovation culture and capability to help companies find increased success both domestically and overseas and better connect the Australian research and manufacturing sectors.