Ben Sorensen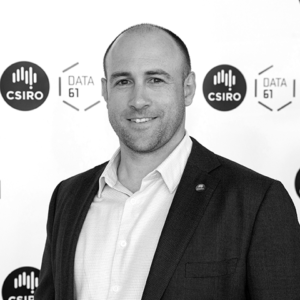 Ben's Sessions:
Research Amplified: Cybersecurity
Cyber resilience: adopting an opportunity vs risk culture
Group Leader – Enterprise Accounts & Defence | CSIRO's Data61
Ben joined CSIRO's Data61 in July 2017 and leads Data61's Enterprise Team, and relationships for Defence and National Security. This includes Commonwealth Defence and Security agencies, DSTG, DARPA and Defence Industry Primes. Ben is a Director of the Cyber Security CRC. Prior to joining Data61, Ben designed Defence Innovation Hub programs, led PwC's Queensland Innovation Hub, established the PwC Chair in Digital Economy at QUT and ran PwC's Open Innovation business in close collaboration with Qld Government and research organisations. Ben has over 20 years' experience advising governments, corporates and other organisations on strategy and innovation, working internationally and across industries. He has held executive leadership roles for strategy and digital innovation with Australia's oldest public companies (ASX: AAC, ASX: GOW), has advised early stage technology start-up funds and ventures and has been a commercial leader in global technology business, Kazaa. Ben developed the PwC Disruptive Innovation Leadership course, and lectures through the QUT Graduate School of Business in conjunction with the Chair in Digital Economy at QUT.