Bill Simpson-Young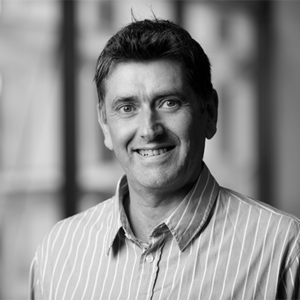 Bill's Sessions:
Technoethics — Shaping our future through ethical tech design
Chief Executive | Gradient Institute
Bill is the Chief Executive of Gradient Institute, the not-for-profit technical research institute progressing the research, design, development and adoption of ethical AI systems.
Bill has spent more than 20 years building teams of researchers, software engineers and product designers to develop novel techniques, technologies and products and get these into widespread use.
He started as a software engineer and research assistant in machine learning (ML), working on one of the world's first ML technologies used commercially. He has led R&D for global technology companies (Canon and Unisys) and government-funded research institutions (CSIRO and NICTA) and been on the executive teams of three leading Australian science and technology organisations (CiSRA, NICTA and CSIRO's Data61).
Until October 2018, he was Director of Engineering and Design at Data61 where he led a team of 100 data scientists, engineers and designers in areas including ML (including ethically-aware ML), data privacy, computational law and geospatial systems.
He designed and taught a Masters course in IT Innovation at University of Sydney for seven years to 2016 covering topics such as technology life cycles, disruptive innovation, open innovation, open source strategies, organisational culture for innovation and innovation ecosystems. He has sat on several government data-related committees influencing approaches to data sharing, data privacy, data analytics and open data as well as advisory groups at two Australian universities. He has degrees in computer science, history of art and cognitive science.