Dr Jen Taylor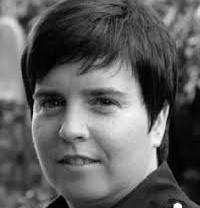 Jen's Sessions:
AI at CSIRO
Research group leader | CSIRO
Dr Jen Taylor is a research group leader at CSIRO Agriculture and Food. She leads a research group using genomic and computational science for improved crop performance. Jen provides data management and bioinformatics research support to national and international research projects with agritech and philanthropic partners. Jen completed a PhD in medical genetics at the Queensland Institute of Medical Research studying genetically complex human diseases.
Jen held roles as a postdoctoral fellow at the Department of Statistics and then analytical team leader at the Wellcome Trust Centre for Human Genetics, both at the University of Oxford, UK. Jen returned to Australia in 2008 to join CSIRO and develop research in understanding crop and pathogen genomes of agricultural importance. Jen has contributed to the development of computational and statistical methods to decipher large-scale genomic data and biological networks and has co-authored more than 80 publications in medical and agricultural genomics.
In 2016, Jen participated in a Nuffield Farming Scholarship Global Study programme, studying broad aspects of agricultural industry and a wide variety of supply chains across 7 countries. This expanded Jen's interest in data-driven technology deployment to include uptake and capability development across research and industry sectors and into the food supply chain.