Exhibition
Wednesday 2 October | 9:00am – 5:30pm
Thursday 3 October | 8:30am – 4:30pm
---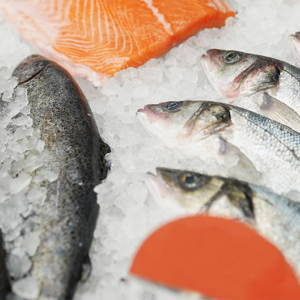 Marine Visual Technologies
CSIRO is developing new technologies that could revolutionise the wild-caught fishing industry – making it safer and more sustainable. Accurate reporting of fish caught in the ocean is needed to manage stocks. Fish substitutes are a serious global problem which means that consumers cannot always be certain they are getting what they are sold. With high resolution video, increased data storage capacity and machine learning technology CSIRO is designing systems that can revolutionise fish stock management and track fish from boat to plate. This booth displays technologies that could change the way we track fish, increase consumer confidence and improve global sustainability.
---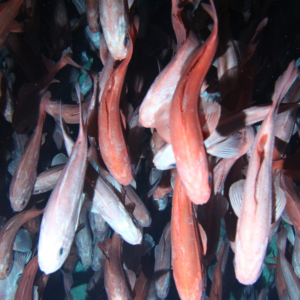 Underwater Communication Technology
This technology offers an ability to monitor a cohort of fish in the wild or in an enclosed environment providing the means to monitor behaviour and respond to stressors on varying time scales.
---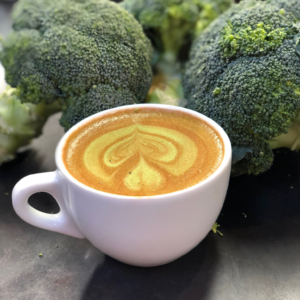 Food Supply Chain Planning
Food production is booming, although it is also increasingly constrained by scarcer resources and unpredictable commercial and economic environments. Quantitative analyses can be employed to reduce food loss and increase the efficiency of the industry. This project displays a programming model for reducing food loss in a broccoli supply chain.
---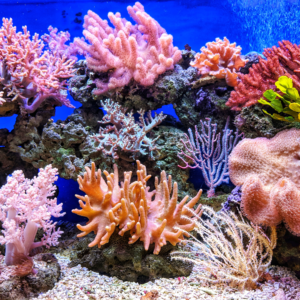 CORYCAEUS – New technologies for monitoring marine environments
Coral reefs are unique, beautiful, mysterious, and home to numerous marine animal species. Over the last few decades, global climate change has put these ecosystems under considerable stress. CORYCAEUS is a part of CSIRO's Coral Reef Monitoring & Response Test Bed. This test-bed is developing new technologies for monitoring marine environments at fine scales and new devices to augment the existing marine observation infrastructure.

---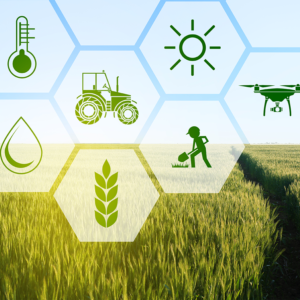 Environmental and Agricultural Analytics
Examples showcased at this booth will include analytics for biosecurity risk and surveillance, digital agriculture, water quality dynamics for aquaculture, mineral exploration, population dynamics in natural systems, genetic control of malaria vectors, and cumulative risk assessments for complex systems.
---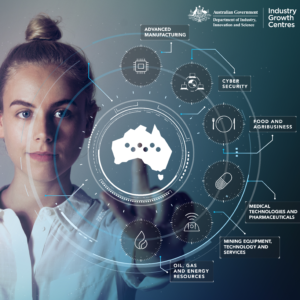 Industry Growth Centres
The Industry Growth Centres initiative aims to drive innovation, productivity and competitiveness. Six Growth Centres exist in sectors of competitive strength and strategic priority including Advanced Manufacturing, Cyber Security, Food and Agribusiness, Medical Technologies and Pharmaceuticals, Mining Equipment, Technology and Services and Oil, Gas and Energy Resources.
---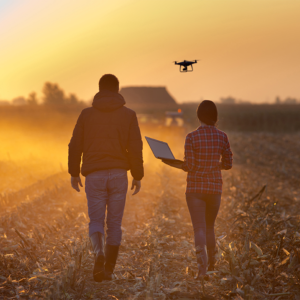 Digital Agriculture
Agriculture of the future will be digitally integrated at all stages of production, from understanding genetics to transport logistics. Using expertise in digital innovation and agriculture to improve decision making for farmers, agribusiness, policy-makers and researchers this booth will display projects from the Digiscape Future Science Platform.
---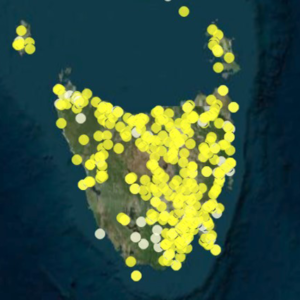 Senaps
Through an advanced cloud-based platform with open APIs, Senaps provides the foundations to manage complex analysis alongside IoT and spatial data helping you get your data-driven product to market. Senaps is being used by researchers and industry to manage a number of applications. Some examples include: yield prediction for grain growers, water management modelling, tracking of livestock and wildlife.
---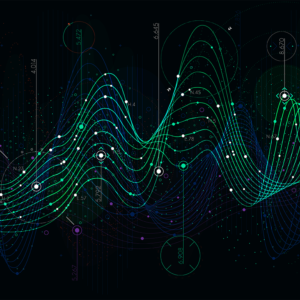 Visual Analytics
Visual (Hybrid) Analytics display area is showcasing the science of analytical reasoning facilitated by interactive visual interfaces, deployed through effective use of multi-modal XR systems interconnected to Computational and AI-driven platforms. Various use cases are presented, including Interactive Massive Networks, ASKAP VR, Visual Microscope on Big Data, 3D Reconstruction.
---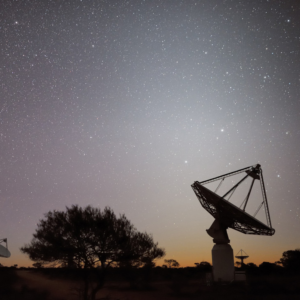 Square Kilometre Array
Australia will co-host the Square Kilometre Array (SKA) radio telescope, designed to revolutionise our understanding of the Universe and the laws of fundamental physics; in the process, the SKA will create one of the world's biggest data challenges.
---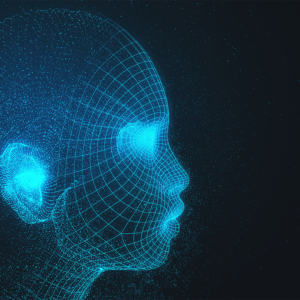 Fusemate
This booth will exhibit a software development and application project on situational awareness for industrial operations. Fusemate, has been developed originally for factory floor monitoring and is currently being extended and validated for food supply chain application.
---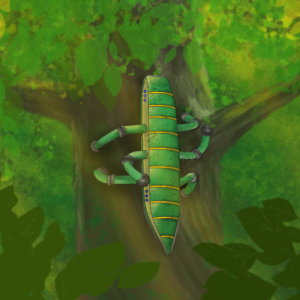 Active Integrated Matter
Active Integrated Matter (AIM) is one of CSIRO's Future Science Platforms. AIM is a new technology platform combining materials, robotics, and autonomous science, underpinned by processing and sensing technologies. This booth showcases the AIM research test-beds such as autonomous chemical processing and autonomous design.
---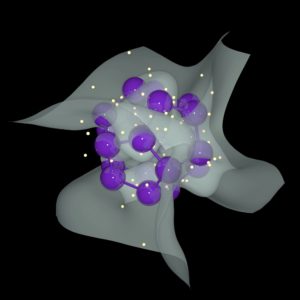 Digital Design of Advanced Materials
Developing new materials is a crucial step in advancing science and technology however, this process is often slow and expensive. By creating advanced computational models of materials we deepen our understanding of the material world and accelerate practical outcomes. This booth showcases different levels of molecular simulation including quantum, molecular dynamics and granular materials.
---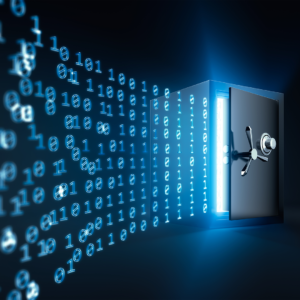 Data Airlock
This booth exhibits DataAirlock an innovative solution to enable analytics of harmful, illegal-to-possess and sensitive datasets for the mutual benefit of data custodians, analysts and ultimately the society.
---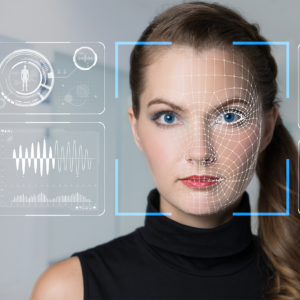 CertainID
This booth exhibits CertainID that aims to make it safer for users to supply their biometric information and for organisations to build user-friendly solutions composed of strong biometrics-based security.
---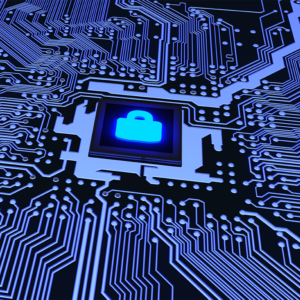 Privacy Enhancing Technologies
Access to data is a strong enabler of research and economic growth. In the past, privacy has been a significant barrier to accessing that data. This booth showcases work that aims to lower that barrier without compromising privacy including understanding privacy risk in datasets and developing data transformation algorithms with proven levels of privacy.
---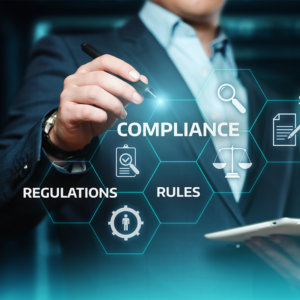 Digital Legislation
Legislation, regulation, policy, and contracts are a complex problem for computer science. While computers can never entirely replace human judgement there is a potential to provide automated assistance for people. Data61 has been developing technology and working with industry and government to realise some of this potential, and is seeking to work with partners and collaborators on this vision.
---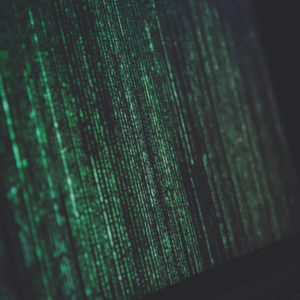 Queensland Functional Programming Lab
Functional programming is a programming paradigm that makes reasoning about code more modular. The Queensland Functional Programming Lab challenges current software engineering practices to improve software quality, time to market by exploiting mathematical principles of computation, all the way up to taking them to the market.
---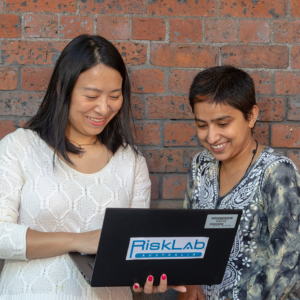 RiskLab
RiskLab is a multi-disciplinary R&D centre in Data61 for developing the latest methodologies and technologies in actuarial sciences, econometrics, applied mathematics and statistics as well as financial mathematics. This project looks at the forecasting of future economic outcomes and managing the uncertainty of superannuation.
---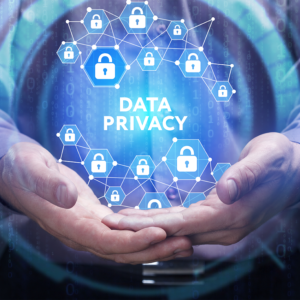 Applications of Provable Privacy
Privacy-preserving mechanisms are usually applied to data sets at central points after collection. This research team focuses on mechanisms that can be deployed along the data collection paths. This approach applies privacy-preserving mechanisms closer to the data source, and thus potentially unlocks higher utility benefit for similar or lower privacy budget.
---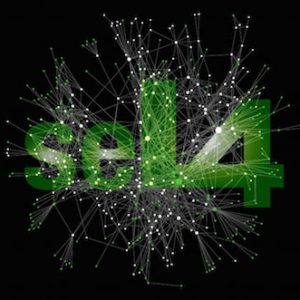 Trustworthy and Secure Software
The booth will highlight work on trustworthy and secure systems software based on formal verification and the seL4 microkernel. seL4 is the world's fastest and most secure microkernel. It is the most complex software program to be rigorously verified and demonstrates that formal methods can be applied at scale and deployed in real world systems. It will also showcase both research work on trustworthiness through formal verification, and the practical results achieved through engagement with various industry partners.
---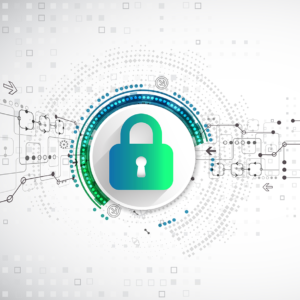 Confidential Computing
This booth showcases a number of projects whose common aim is to expand the use of data without increasing risk and has culminated in the integration of several technologies into a nascent federated data insights platform.
---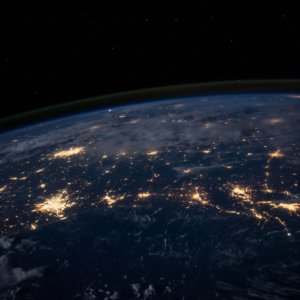 Deciphering the Future
The Data61 Insight Team helps organisations navigate digital disruption and plan for the future. The Insight Team toolkit includes quantitative and qualitative methods to paint alternative futures and assist leaders in strategic decision making. Methods include scenario planning, horizon scanning, technology road-mapping, megatrends analysis, risk analysis, decision theory, strategic planning, statistical forecasting and systems modelling. It sounds complicated – but is designed to make complex decisions clearer. We work across Australia and South East Asia to help governments and business create resilience and confidence. Come and see how we can help you anticipate the future in this world of accelerated change.
---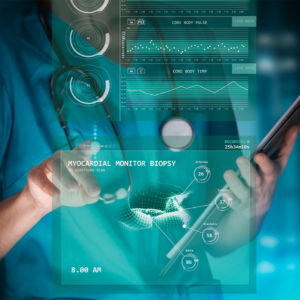 AI for Health
The role of artificial intelligence in medicine and health is very broad and ranges from robot-assisted surgery to computer-aided diagnostics to health management systems. This display zooms in on the application of modern sophisticated algorithms to achieve rapid and accurate interpretation of medical images.
---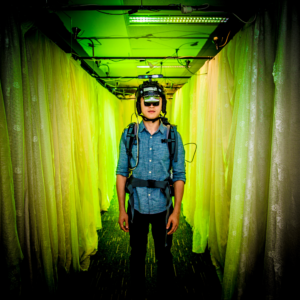 Computer Vision for Health
3D vision is the core of technologies for understanding the visual scene to support blind individuals, as well as to reconstruct 3D models of environments to map images to a 3D space, such as for supporting large area mapping or maps for an endoscopy to improve clinical outcomes. This booth explores computer vision to improve the human health experience.
---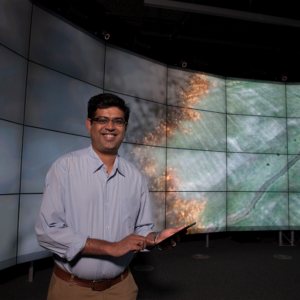 Emergency Disaster Planning
This research project provides science-based analysis and decision support to the assessment of risk from emergency events and the planning, implementation and evaluation of emergency evacuation strategies.
---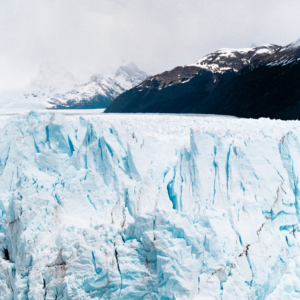 Climate Science Analytics
This research project focuses on developing digitally-based and integrated technologies to meet the climate change data and information needs of the financial services sector, as a first step towards a nationally coordinated framework for delivery of climate information. This booth will showcase an analytics and visualisation platform that makes climate data industry-relevant.
---
Keeping Bridges Up and Congestion Down
This booth highlights work in predictive analytics for energy forecasting and asset management; techniques used to monitor the structural health of the jack-arches in the Sydney Harbour Bridge and to predict water pipe failure.
---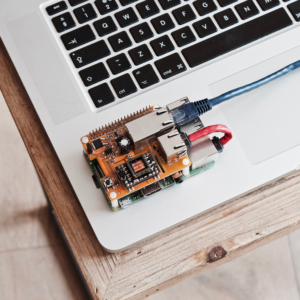 Open IoT-Mashup
IoT devices are being deployed around our living and working environments, enabling close interactions between people and ambient world. This booth displays an IoT Mashup platform that aims to establish IoT devices into an autonomous network organised to best serve users for their particular situations. Without needing much IT knowledge, IoT mashup allow users to control accessible devices and build complex control logic among IoT devices for satisfying their personalised IoT applications.
---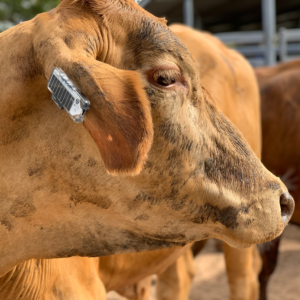 Embedded Intelligence
Recent advances in machine learning has enabled new opportunities for low power, low-cost IoT (Internet of Things) devices for tracking, sensing and behavioural classification of animals, people and assets. This booth explores the next generation of intelligent sampling and decision making for IoT devices.
---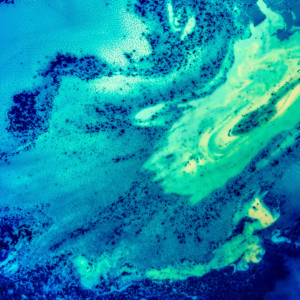 StellarGraph
Capturing data as a graph enables the context and rich, relationship-driven structure of multiple data sources to be modelled so we can see the full picture. This booth features StellarGraph, machine learning software for graph network analytics.
---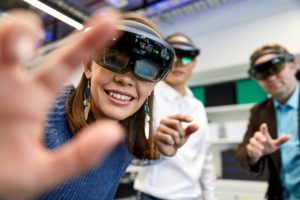 Mixed Reality Services
CSIRO researchers have developed software systems that combine interactive computer graphics, collaborative systems, image analysis, and computational photography to enhance the connections between data, people, places and things. The project aims to ensure the digital holographic overlays of the physical world include the right data being attached at the right time – regardless of the data source.
---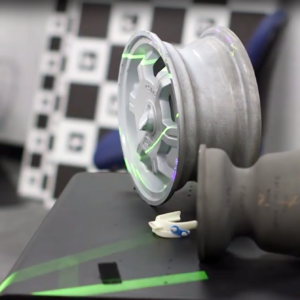 Mixed Reality and Digital Modelling
The Mixed Reality Lab houses a set-up of industrial and consumer optical cameras and sensing equipment to capture detailed information about a physical object and the space surrounding it. The equipment is underpinned by sophisticated algorithms which merge the enormous amounts of data collected to create a digital twin in a matter of minutes. D61+ LIVE will host a pop up lab to enable attendees to experience the lab first hand.
---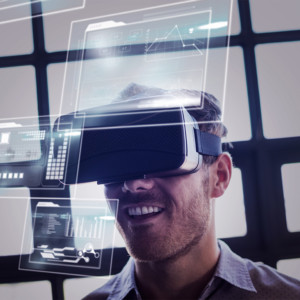 Immersive Analytics
The emergence of new display and input technologies profoundly changes the way we interact with data. This project has designed virtual and augmented reality systems for interactive exploration of complex data for a range of sciences. It focuses on mobile solutions that allow the end user to conduct their analysis in-situ in a real world context, relevant for scientists who perform their work in the field, such as in geosciences, marine sciences, and environmental sciences.
---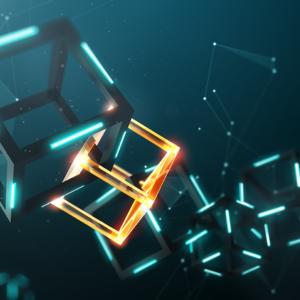 Enabling Blockchain Adoption
Supported by a growing private, public or consortium blockchain infrastructures, Decentralized Applications (DApps) are starting to emerge in various industry ecosystems allowing participants to transact with each other without relying on a central 'trusted' authority. Numerous initiatives from governments, enterprises, and startups are targeting developments based on blockchain. At this joint booth, Data61 Architecture and Analytics Platforms Team and Data61 Insight Team will showcase their efforts in enabling blockchain adoption from the technology, regulation and strategy perspectives.
---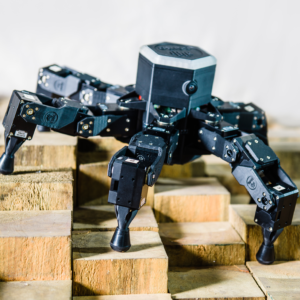 Robotics and Autonomous Systems
CSIRO's Data61 Robotics and Autonomous Systems Group partners with small and large companies, government and industry in Australia and around the world to develop and mature robotic technologies from concept to commercialisation.
CSIRO's Data61 DARPA Subterranean Challenge Team is made of 30+ experts from the Data61 Robotics and Autonomous Systems Group, Georgia Institute of Technology, Emsent, as well as students from QUT, the University of Queensland and other Australian partners. They are the only Australian entity competing in the SubT Challenge, and one of only seven teams worldwide to receive funding of up to US$4.5 million from DARPA across the three-years' duration of the challenge.
---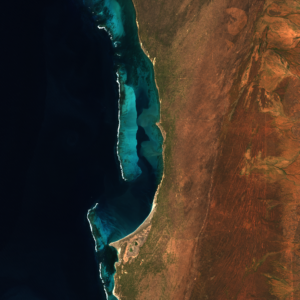 Terria.io Digital Twins
Terria maps provide access to larger number of spatial data services directly from custodians and allow users to search, explore and share. More recently there is a need for national collaboration to transform current 2D spatial data held back by each jurisdiction into a digital 3D-4D representation of the country – the digital twin.
---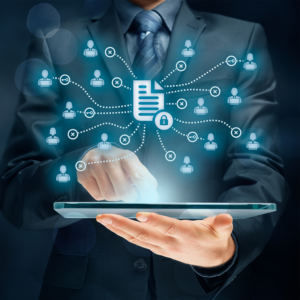 Magda.io Federated Data Sharing
Magda is an open-source software platform designed to assist in all areas of the data ecosystem. From collecting and authoring, internal discovery and use, sharing data between organisations or publishing on an open data portal. Magda powers data.gov.au and is working with Government Agencies to improve data management and sharing processes.
---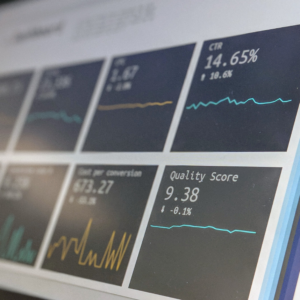 The Power of People's Data
As our world becomes increasingly digital our interactions with information and each other change shape and can become more complex. This booth explores the ways in which individuals and society can make good evidence-based decisions from the vast amount of digital information that surrounds us.
---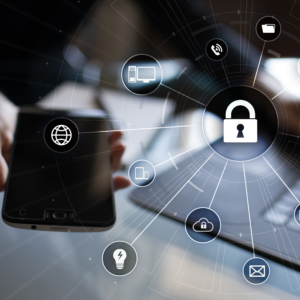 Human-Centred Digital Health
This research aims to align humans and cybersecurity and improve overall cyber hygiene, cyber health and online resilience. By taking on a human-centric security focus, it aims to better understand cybersecurity that is specifically centred around humans.
---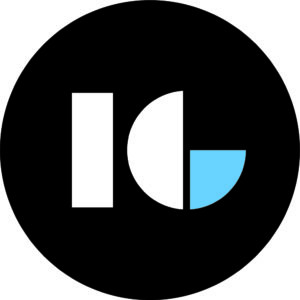 Innovation Catalyst Global
Facilitating the innovation ecosystem
In Australia, finding and engaging research expertise is a challenge for business and a significant barrier to innovation.
Powered by CSIRO, the Innovation Catalyst Global platform – developed in collaboration with over 70 partners across industry, research and government – has addressed this challenge by creating an online innovation hub that facilitates capability discovery, problem solving, and geospatial visualisation. The IC Global suite comprises three key platforms:
• Expert Connect: Connecting industry with research expertise: https://expertconnect.global/
• Innovation Challenges: Harnessing expertise to solve complex challenges: http://innovationcatalyst.global
• InnovationMap: Visualising global innovation data: https://innovationmap.global
Developed to further drive Australia's innovation ecosystem, the IC Global platform will continue to evolve, to support the activity of existing innovation facilitators, and to unlock the knowledge contained within Australia's premier research institutions for the benefit of industry and the Australian public.
---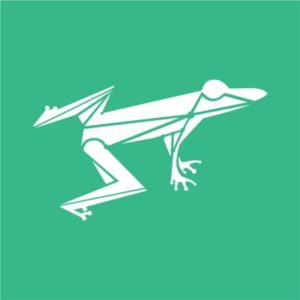 Ribit
Ribit is Australia's leading job and internship matching platform for university and VET students. We focus on connecting dynamic student talent to startups and innovative companies for meaningful, skill-building work.
Students on Ribit span skills-shortage fields including tech, engineering, data, business, marketing, design and more.
Our platform is developed on a machine-learning algorithm that matches students to roles which align with their skills and studies, and recommends suitable student candidates to employers.
---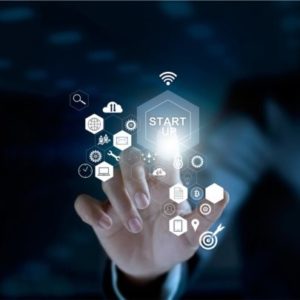 SME Connect
CSIRO's national SME Connect team connects Australian start-ups and small to medium sized businesses (SMEs) with Australia's research sector, facilitating and enabling innovation-driven partnerships through funding, support and resources.
Under three different funding schemes, SME Connect can facilitate any Australian business with a turnover of less than $100million access dollar-matched financial assistance to locate the right research expertise and capabilities to help develop new products, improve processes and increase their competitive advantage.
The SME Connect team has specialised industry knowledge that can assist your business to get the most value out of research and development activities.
---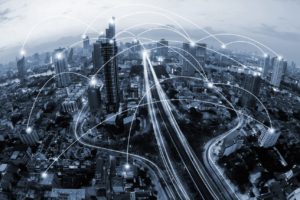 WIFI Localisation Tracking
With the development of consumer electronics and Internet-of-Things (IOT) technology, WiFi-enabled devices are extensively used our daily life (e.g., smartphone, laptop). This project develops a system for tracking standard WiFi devices, where each WiFi device can be located whenever it is actively transmitting (e.g., when someone is surfing the internet on his/her Ipad). The system can be used to track personals and equipment, enabling situational awareness in environments where cameras cannot be used or cannot reach. Its applications include surveillance, security monitoring, and smart city/building.