Hope Gatis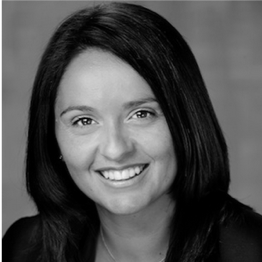 Hope's Sessions:
Our future world: what will happen by 2040?
Executive Director, Client Risk Solutions, Institutional Banking & Markets | Commonwealth Bank of Australia
Hope is an Executive Director in the Client Risk Solutions team based in Sydney. Hope joined the Commonwealth Bank with a degree in Business, majoring in Finance and Banking, from the University of Technology Sydney. Hope has completed the FINSIA Graduate Diploma in Applied Finance and Investment and is a Certified Finance & Treasury Professional Senior of the Finance & Treasury Association. Hope is also a member of the Community Grants Advisory Committee of the Commbank Foundation.
Hope has 22 years experience in the Commonwealth Bank's Global Markets division and has held specialist and leadership roles across the business, servicing the Bank's retail, middle market, corporate and institutional clients.
Hope currently leads the team responsible for delivering interest rate and foreign exchange risk management solutions to Institutional Banking clients in Australia and New Zealand.