Naomi Anstess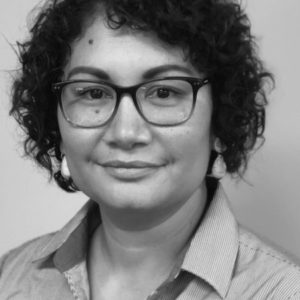 Naomi's Sessions:
Our future world: what will happen by 2040?
Chief Operating Officer | Intract Australia
Naomi is a proud Aboriginal (Kamilaroi/Gamilaraay) and Torres Strait Islander (Erub/Darnely Island) woman who was born and raised in Darwin on Larrakia Country.
Naomi is the Chief Operating Officer at Intract Australia Pty Ltd. Intract is an Aboriginal construction company with a national footprint and a delivery model founded on social impact. As an Indigenous female leader in this sector, Naomi drives the Intract strategy to deliver Aboriginal economic parity, gender diversity and Closing the Gap.
Naomi's corporate executive background is in education and training, strategy, consultation and community development. Prior to her work in the construction sector, Naomi worked in education, policy and engagement where she delivered significant whole-of-government initiatives and change to policy and legislation. Naomi's contribution was recognised through the Chief Minister's Public Sector Medal for Outstanding and Meritorious Service in the Northern Territory Public Sector.