Prof Michael J. Biercuk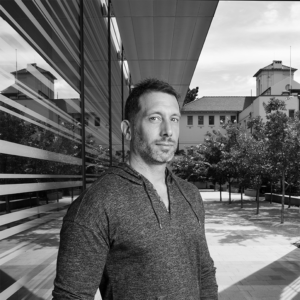 Michael's Sessions:
Is Research Commercialisation Broken?
CEO & Founder | Q-CTRL
Professor Michael J. Biercuk is an award-winning experimental quantum physicist and CEO & founder of Q-CTRL. He is one of the world's leading experts in the new emerging field of quantum technology; the work he is doing promises to be as transformational in the 21st century as harnessing electricity was in the 19th. Michael also holds the positions of Director of the University of Sydney's Quantum Control Lab and Chief Investigator in the Australian Research Council Centre of Excellence for Engineered Quantum Systems. He was educated in the United States, earning a PhD in Physics from Harvard University and a BA from the University of Pennsylvania. He served as a technical consultant to DARPA, the premier research funding agency in the US from 2005-08, providing advice on strategic technology investments. He moved to Australia in 2010 as a senior academic at the University of Sydney and was promoted to Full Professor at the age of 37. He is a TEDxSydney and SXSW speaking alumnus, is the recipient of the 2015 Eureka Prize for Outstanding Early Career Researcher, and was named a finalist in the 2019 Australian Museum Eureka Prize for 'Promoting Understanding of Science'. He also has an active creative collaboration with luxury watchmaker A. Lange & Sohne, focused on the links between high horology and quantum physics.