Dr Simon Toze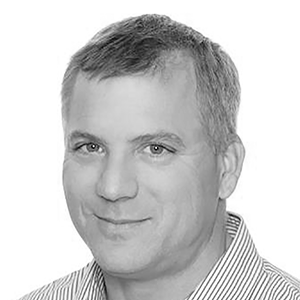 Simon's Sessions:
Dealing with rapid urbanisation: how smart cities will transform urban life
Principal Senior Research Scientist| CSIRO
Simon Toze is a Principal Senior Research Scientist who helps lead research within the CSIRO investigating the development of resilient urban systems to benefit Australian and international communities. He obtained his PhD in Environmental Microbiology from the University of Queensland in 1992 and has been working with CSIRO since 1994 on a range of water based topics. He is also an honorary Associate Professor with the University of Queensland School of Population Health.
He is internationally recognised for his research on the treatment and reuse of water in urban environments, in particular involving Indirect Potable Reuse and Managed Aquifer Recharge; as well as studying the presence and attenuation of microbial and chemical contaminants in reservoirs, urban stormwater and roof harvested rainwater.
Dr Toze has published over 100 journal publications and more than 120 technical and client reports. Some of his more recent work has been on a number of current water based projects including leading the "Biological Systems" sub-project National Validation project and a senior member of the Water Recycling in the Food industry project responsible for investigating the impact of regulations.
More recently he has undertaken broader leadership positions within CSIRO helping guide research relating to liveable, sustainable and resilient cities. Of particular note is the development of the CSIRO Urban Living Lab initiative which aims to assist industry and Governments to test future technologies, social and environmental health initiatives, and environmental options to aid the faster transformation of our cities to prepare for 2050 and beyond. He currently manages the Sydney Science Park Urban Living Lab located at Penrith in Western Sydney in partnership with the developer Celestino.