Yaël Eisenstat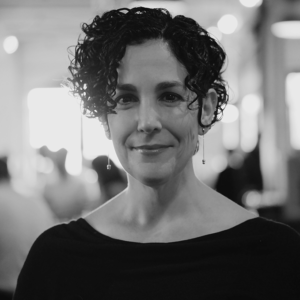 Yaël's Sessions:
Yaël in conversation with journalist Paul McIntyre
Trust in a trustless world
Policy Advisor | Center for Humane Technology
Yaël is a thought leader and strategist working with governments, tech companies, and investors focused on the intersection of ethics, tech, security and policy. She has spent 18 years working around the globe as a CIA officer, a national security advisor to Vice President Biden, the Global Head of Elections Integrity Operations in Facebook's business integrity org, a diplomat, a corporate social responsibility strategist at ExxonMobil, and the head of a global risk firm. Her focus now is on helping those outside of government contribute to whole-of-society solutions for our greatest shared challenges. Currently, she is a fellow at Autodesk working on the future of ethics, tech, and governance and a policy advisor at the Center for Humane Technology.
Yaël was named to Forbes' 2017 list of "40 Women to Watch Over 40". She is also an Adjunct Professor at NYU's Center for Global Affairs, a member of the Council on Foreign Relations, and she provides context and analysis on national security, political and foreign affairs in the media. She has been published in the New York Times, TIME, WIRED, Quartz and The Huffington Post, has appeared on CNN, BBC World News, CBS News, PBS and C-SPAN, in policy forums, and on a number of podcasts. She earned an M.A. in International Affairs from the Johns Hopkins School of Advanced International Studies (SAIS).